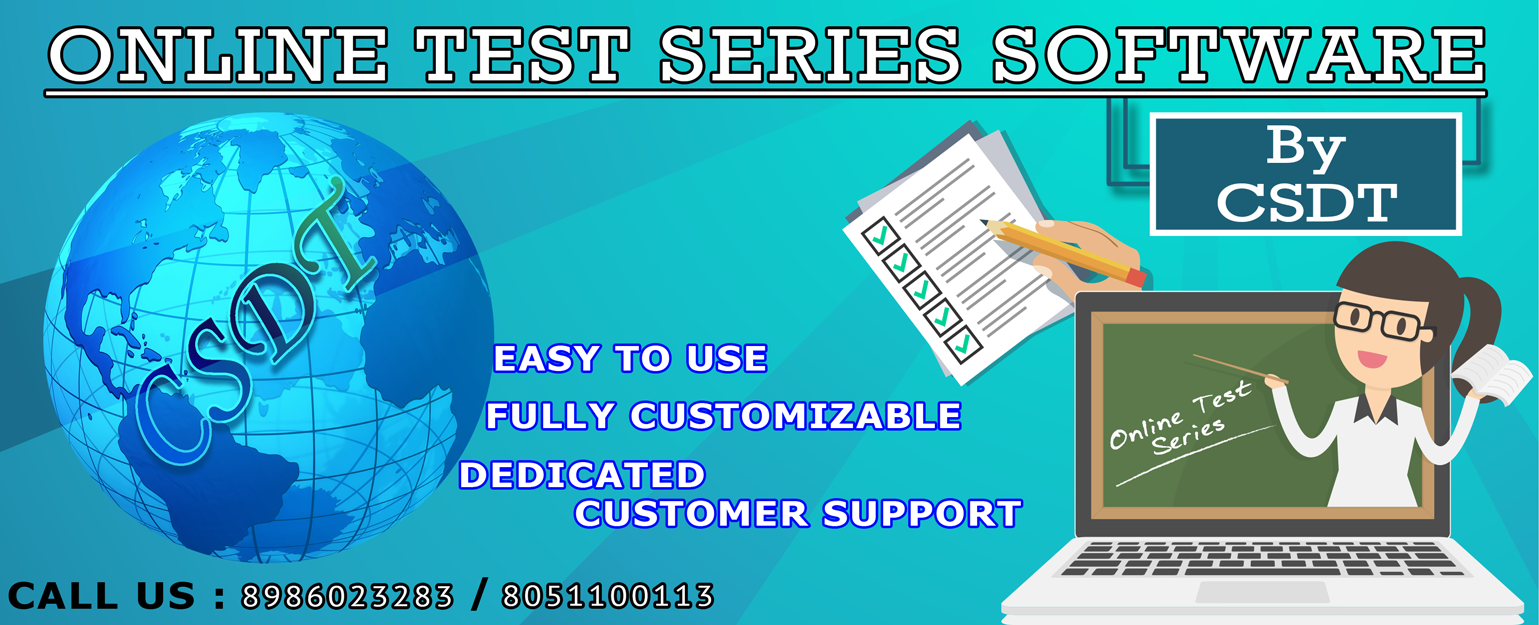 Test Series Software
---
'Test Series Software' is a complete Admission, fees and Exam management module for Institute with Financial Accounting. Very easy to operate and implement. Test Series Management Software can be operated by a layman. Just configure your fees heads, frequency, Time, Exam Schedule, payment and your Test Series software is ready to go. CSDT IT Solution has been developed Offline/online Test Series Management software which is based on modules for Test Management.
Test Series Software will be modular and generalized in nature and will comprise of following components:
1. Student Management Module
---
Student Registration with detail information, Student Detail, Student Register
---
2. Admission & Fee Management Module
---
This Module Is Created Specifically To Speedup & Atomize The Work Of Fee Collection And Receipt Generation With The Aim To Minimize The Human Error Which Occurs Mainly At Receipt Counter.
---
Some important features of Test Series Software :
---
1. Admission & Student Registration
2. Fee Collection & Fee Management Related Task.
3. Fee Related MIS Reports
4. User/Counter Wise All Reports
5. Fee Reminder.
6. Concession in Fee & Late Fee Management.
7. Time Table Creation.
---
Result (Mark sheet) / Examination Management Module (Normal Pattern)
---
This Module Provides The Facility To Minimize The Laborious And Time Consuming Work Of Marks Entry And Generation Of Marks Sheet. With The Help Of This Module Information Related Marks Of An Examination for A Particular Student, Class, Section Can Be Retrieved On The Click Of A Button. New Records Can Be Added And Old Records Can Be Edited Quickly.
---
Time Table Management Module
---
his module Is used to create a time table according to a particular class group.